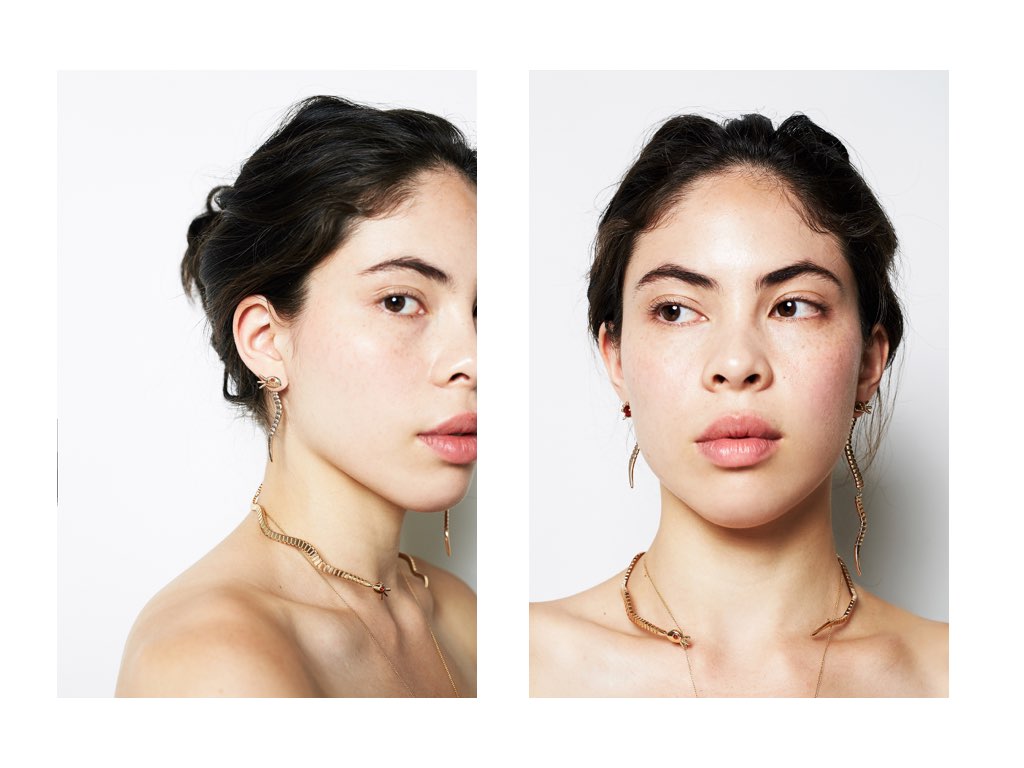 About Us
Living at the intersection of contemporary structure and free flowing exploration, designs are infused with meaning and purpose.
While New York is Podobena's home, much of our inspiration comes from meaningful travel. Through design we strive to communicate the strength and singularity of the local communities we visit, and encourage feelings of empowerment among our valued customers.
What's Important to Us
Podobena is deeply invested in working to elevate women at home and abroad, to a level of unequivocal equality in pay, opportunity and human rights.
The most recent Venus collection is inspired by the female anatomy, and explores ideas of strength and femininity, presenting it in uncommon ways. Our aim to imbue feelings of pride and empowerment in women, for our jewelry to serve as totems of the might of a woman supported wholly and equally.
100% Handmade
Created using semi-precious metals and gemstones, all pieces are produced by the designer at a shared studio space in Brooklyn, New York and in collaboration with local family-run vendors in the storied Diamond District in New York City.